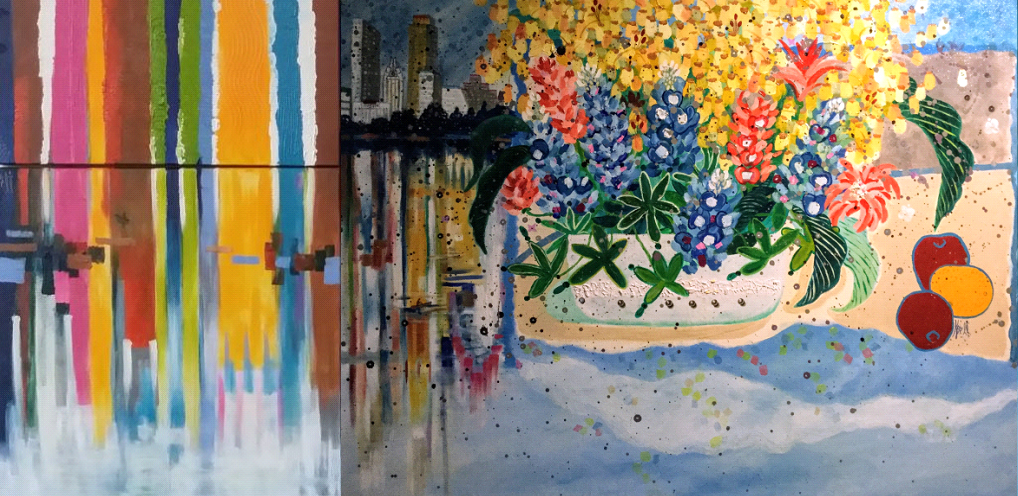 Reflection 1, 2, Mixed Media (20″ x 20″ x 1.5″) x 2  2016
Bluebonnet of Austin, Acrylic (30″ x 40″ x 1.5″) 2016
The following are my thoughts about your art work. First of all, I see that your paintings have beautiful composition. I looked at all the paintings and saw how there is a circular composition in each of them. My eye follows around the edge of the paintings and the imagery always leads me to stay within the painting. That is mastery of art. Second, I like the dream-like quality of your paintings. This makes them compelling. Third, I really like the painting with Austin in the background. It captures a magical mystique of Austin. You capture the spirit of Austin. Fourth, I love your use of vibrant colors. It is like the colors that must be in heaven. God has blessed you with an amazing artistic talent, Kristin. Thank you for sharing your art with the world. You express beauty with the Spirit of God in you.
Anthony Petrucci, Writer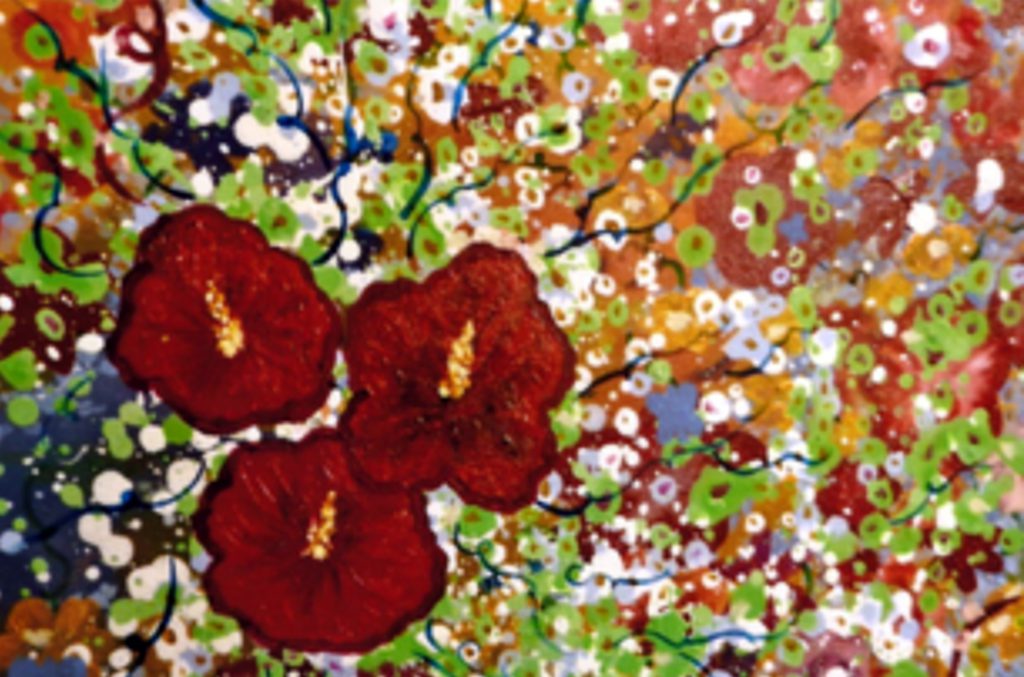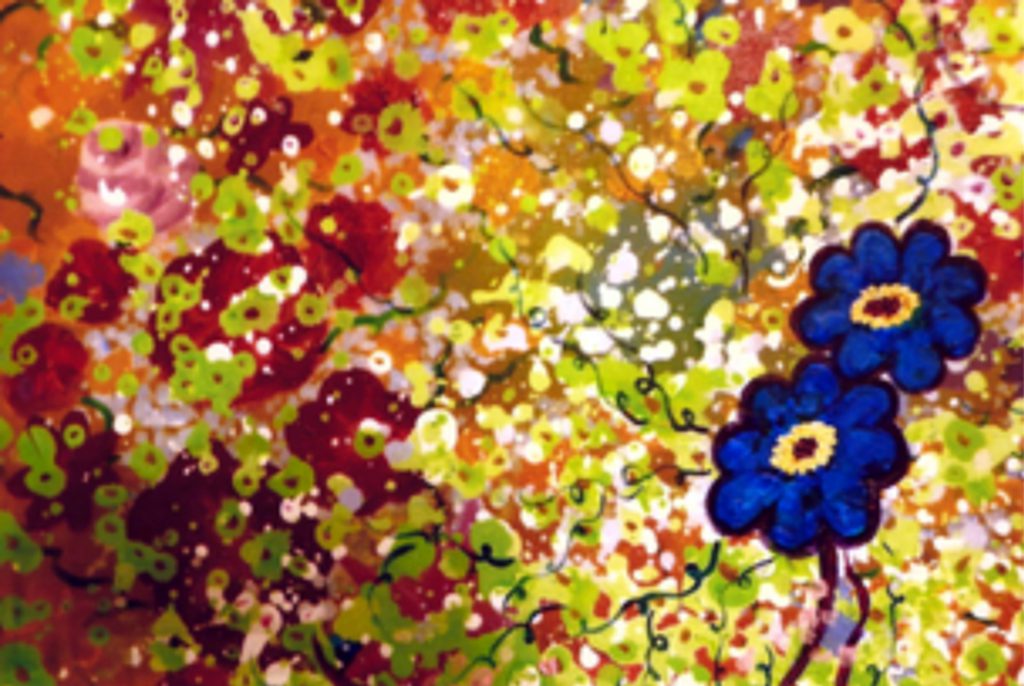 Flower Quilt 1, 2, Acrylic (20″ x 20″ x 1.5″) x 2, 2014
Numerous blossoms and stripes in the paintings represent a solitary crowd pouring into our digital society, and the angel puzzles scattered all over the place are those who perform the love of Jesus Christ to under privileged people represented as silver beads. Everyone who admires the paintings is hoping that each person's heart will be healed by true love.
I painted in a semi-abstract style, combining still-life and landscape. Small flowers are painted like action painting on modern art style, some flowers are painted like impressionism. Water drop, iron ball, marble are painted realistically. The house was painted in a pop-art style and the water reflection is painted in an abstract expressionism style. I blended many art styles onto a single canvas.
Also, I created a series of works based on canoeing in the Lady Bird Lake. The light of the Austin skyline is reflected on the lake combines various techniques of modern art. It was transformed into various colors by different textures.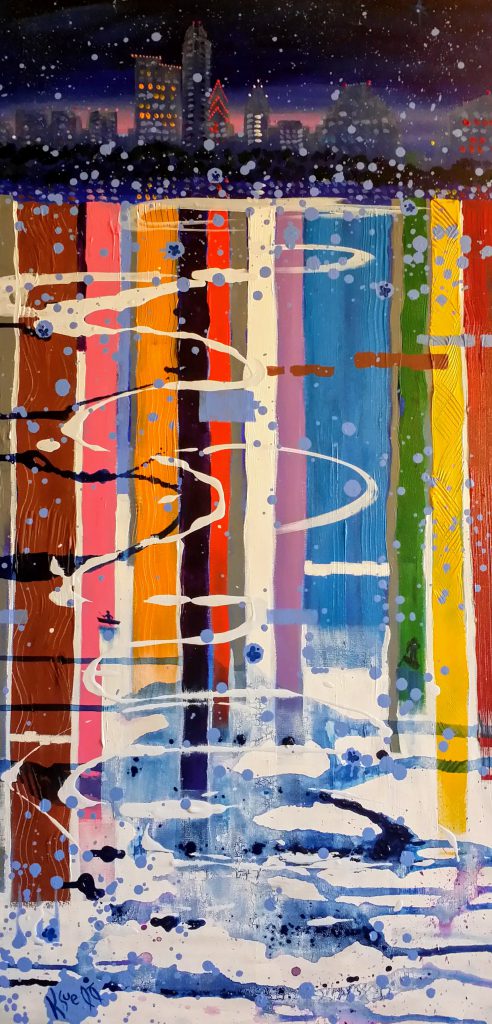 Lady Bird Lake 1
Acrylic (48″ x 24″ x 1.5″) 2017