Welcome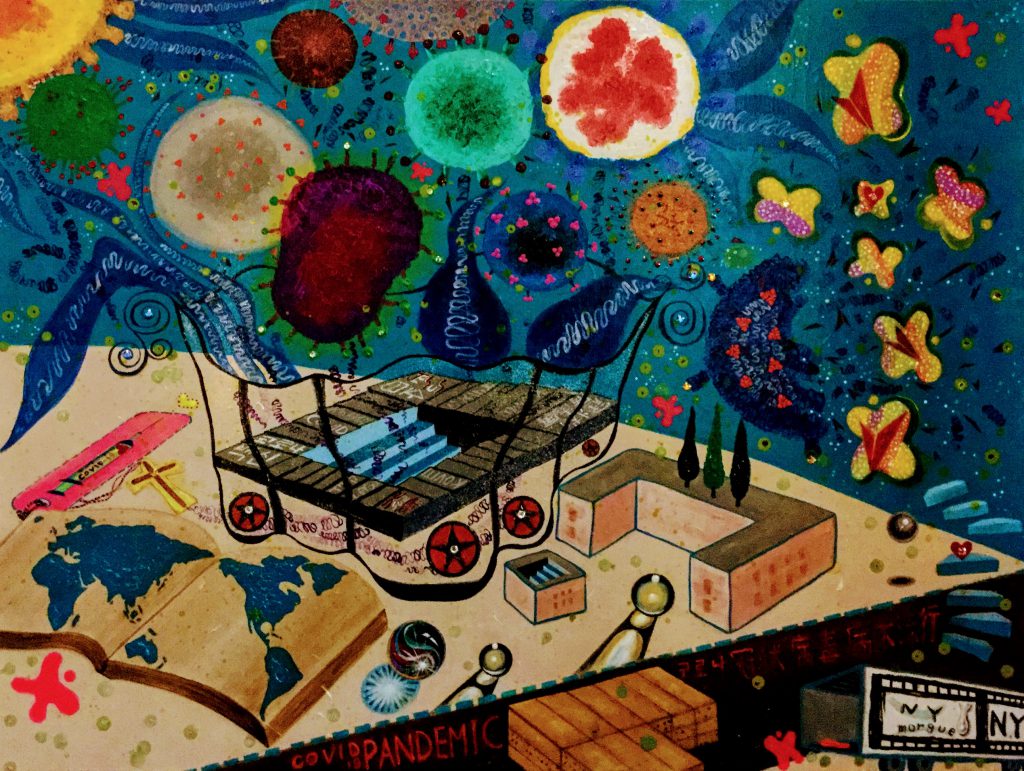 Victory over COVID-19, One Day
Covid floats in the air.
Heaven's door opens and the light of the Holy Spirit shines brightly from the cross of angel puzzles.
Finally, the light of the Holy Spirit destroys the Covid virus.
The sharp points from the light of the Holy Spirit punctures the virus. The virus is blown apart.
The virus pieces are sucked into a black hole that is surrounded by penrose stairs.
The steps on the penrose stairs have the words "COVID" and "Corona vaccine" and "Jesus" on them in different languages.
Covid comes out after being sucked into a maze of black holes in a garbage can in Texas.
As the whole world passes through the road of the crucifixion of suffering Jesus, the Covid vaccine is created and saves many people.
Covid infected people are symbolized by silver beads, drops of water, and marble. The angel puzzles scattered throughout are caregivers who take care of patients with the love of the Lord.
Many lives have been lost due to Covid recorded in the page of human history, has spread all over the world.
Many of the corpses carried by New York's corpse freezers were buried in a cemetery on Hart Island. Angels lead souls to the stairway to heaven and rest in a beautiful heaven without pain.
In times of hardship and adversity, we must overcome together, helping each other with the hope of a bright future.
May you have peace of mind in the Lord while admiring Victory over COVID-19.
Welcome to Kristin Sue Kim's online art gallery
Current Exhibitions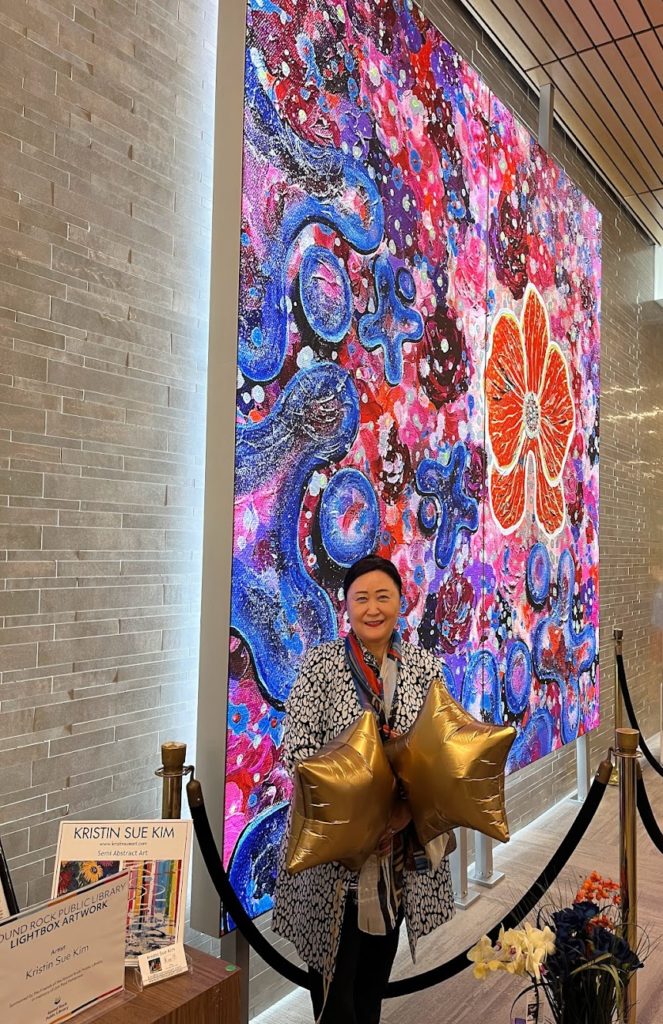 Angel Flower Q – 3B
Round Rock Public Library
Artbook – Texas