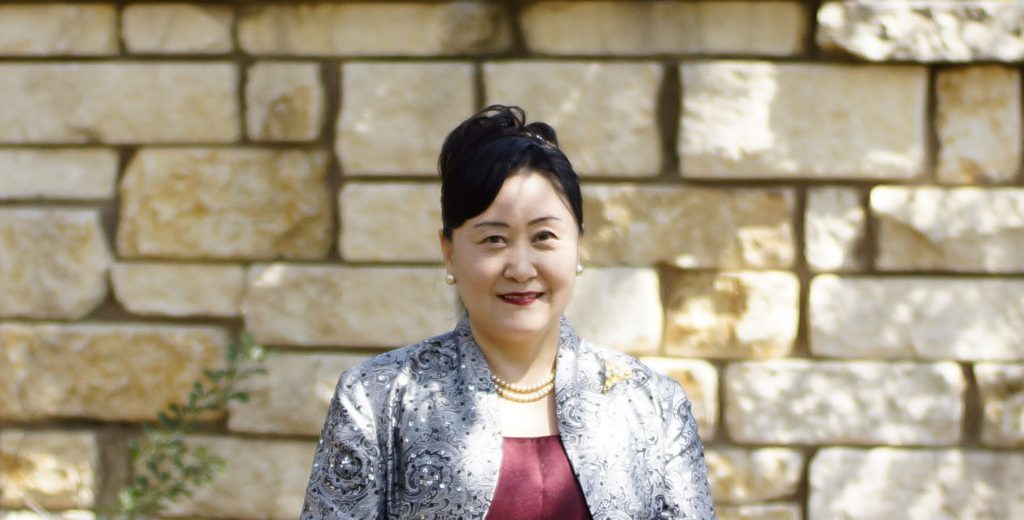 Kristin Sue Kim was born in Seoul, South Korea. Her maiden name is Kim (Jeoung), Sook-Kyoung. She has a husband (Medical Doctor) and three sons and currently lives in Round Rock within the Austin metro area.
Her art sign means Kristin Sue (Kim, Sook-Kyoung) carries the gospel as a Christian artist.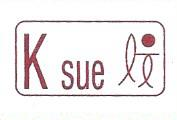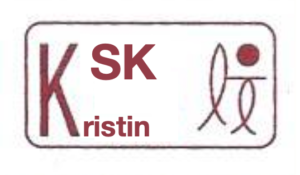 She was an international student at San Diego State University and went to North Carolina Wesleyan College, Hyosung Catholic University, Bowie State University, and AUC Graduate School.
Her major was Fine Arts and Education.
She was awarded in the Mok Woo Hae (목우회) and in the Korea Art Festival (한국미술 대전). In the United States of America, she was awarded first place in the Spring Art Festival in Maryland. She also won first place in the Artist Contest in Germany. She was a member of the Korean Artist Association of Southern California, the Washington D.C. Artist Association, the Texas Southwestern Artist Association and Texas Watercolor Society and the Environment Art Organization. She had a group show exhibition at the 22nd Century Gallery, Saeh-jong Culture Hall Gallery (세종 문화 회관 전시실), Korean Culture Hall in Los Angeles (L.A. 한국 문화원 전시실). She also had an exhibition with other American artists in California, Florida, Washington D.C., Maryland, North Carolina, and Texas.
At first, Kristin Sue Kim's paintings focused on the pastel tone still life and it was then changed to colorful landscape. She also painted abstract art as featured in her painting "The 4th of July," "Heaven" and "Angel Puzzle Series." She has had her own show and group show exhibitions in the United States of America, South Korea and Europe. Kristin Sue Kim had a group art show with other artists in MD, VA, Washington D.C., CA, FL, NC, TX and South Korea, Europe.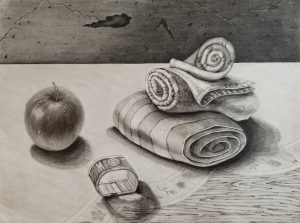 Time
My father, Il Sun Jeoung made murals abroad and gave me art lessons from an early age.
At Hyosung Catholic University in Korea, I won first place and received a scholarship, and I majored in fine art and received a BFA. I worked as a reporter for the Girl Scout International Department and newspaper illustration at the Korea, CORAL JUBILEE International Camp 1981. And at the Boy Scouts, Girl Scouts, and Pocheon camps for college students nationwide in Korea 1983, I won first place in the essay contest with the content of 'We are one', and five years later I saw it as the title of the 1988 Olympics. And I gave free art lessons to the children at Daeseong Orphanage for four years, and the memories with the children are very special. Before coming to the United States, I received awards from the Korean Art Competition and Mokwoohoe, and became a member of the Korean Art Association and held exhibitions at the 22 Century Gallery and Sejong Culture Hall.
As an international student, I entered the language school through conditional admission to San Diego State University in 1985 and received a certificate. I moved to LA, studied at LACC, and studied art while attending California State University part-time. And a group exhibition by the Association of Korean Artists in Southern California was held at the Korean Consulate in Los Angeles.
I got married to a husband I met at a Korean church and I moved to Maryland with him. This is because my husband went to GWU Medical School after graduating from UCLA.
I transferred to Bowie State University and while I was studying Fine Arts, I made a landscape painting for the BSU festival as a backdrop for the musical The Wizard of Oz. In addition, I received First Prize at the Gaithersburg Art Spring festival.
After my husband graduated from GWU, he became an officer in the United States Air Force and was commissioned to Florida 1996. When I did the 'Music and Art Festival' held at the church inside the Air Force base, I taught art to many students from kindergarten level to high school students. I painted a mural in the Oak Hill Elementary School cafeteria with volunteers, which I finished after three months. An article appeared in the US military newspaper "Eglin Eagle". And I served as the program director of the newly built ICC Academy, a Korean school in the International Community church. Korean schools are divided into basic Korean language classes, beginner classes, intermediate classes, and advanced classes, and there are art classes, dance classes, music classes, and taekwondo classes. The spring semester event was held on Mother's Day and the fall semester event was held on Christmas Day. And I became a Sunday school Bible teacher and drew the contents of the Bible with the children after the Bible instruction. Two years later my husband was posted to California. Then my family moved to Rocky Mount, North Carolina, and I transferred to nearby North Carolina Wesleyan College, where I studied education. And I painted "Narnia" in the style of a mural for a summer Bible school theme at Englewood Baptist Church, and also served as an AWANA leader.
My husband received an order for a military base in Germany. I painted "Garmish 2" as a mural in the Spangdahlem middle school building in Germany. I also worked as an art instructor at Skills Development Center in Spangdahlem AF, teaching secondary and adult classes in oil, watercolor, acrylic, and drawing. I had a solo exhibition at the Eiffel Community Center, and served as president of the Europe USAF Artist Association as an amateur art club that did outdoor sketching in the US Air Force base. I also registered online at a Korean Church-affiliated university in the United States and received my MCE from the American University of California, Graduate School, Washington Campus. And my husband was called as a medical missionary through the Korean church.
Three years later, my husband was ordered to a military base in Texas. My husband and I went to San Antonio with our 3 sons. I taught art to veterans at the Air force village and to soldiers and military families at the Arts and Crafts Center at Lackland Air Force base. And I am a member of the Wilford Hall Auxiliary, a doctor's wife's association. I made posters for "DIAMONDS and DENIM" and wanted to help wounded soldiers by donating some of my paintings to charity auctions.
I also held several group art exhibitions at the Henry Guerra Library. The Great Northwest Library and Round Rock Public Library held Korean Spring (Dano) Festival and Fall (Chuseok) festivals to demonstrate Korean song, traditional dance and Taekwondo, taste Korean food, and try on Korean costumes. I gave people their names in Korean, wrote them in black calligraphy on rice paper, and shared Korean history books and cultural videos I received from the Korean Cultural Center in Houston, making an effort to promote Korean culture to the outside world wherever I went.
My husband retired from the US Air Force after deploying in Iraq and Afghanistan. As a military family, our family has had many experiences while moving from place to place. It took time to adapt to life in a strange place, but I experienced various cultures and was created as a subject for my paintings with wonderful memories. After gathering family opinions, our family settled in Round Rock, Texas which is in the Austin, Texas metro area. I have had group exhibitions at Austin Art Space, Round Rock Art Space, TSU, Georgetown Art Center and many other locations. The 10th solo exhibition was held at The Art Institute of Austin's gallery, and in 2020, Chamber's invitation held a solo exhibition at Round Rock City Hall. Recently, "Angel Flower 3B" was selected by Round Rock Arts and Culture and is displayed in the lobby in the new Round Rock Public Library as a very large light box mural. I am currently an Art and Culture Ambassador in Round Rock, Texas. Also, I donate my paintings to nonprofit organizations and public facilities.